Jedna z mála možností, kam zajít v Broumově na Plzničku. Bohužel je tu proměnlivá kvalita. Slečna za barem neumí mýt sklo, natož správně pivo čepovat. Čeká vás jarovka v teplém skle. Mají tu tankový Radegast, který je na tom krapet lépe a neurazí tolik.
Aktualizace květen 2019:
Jediné co se změnilo je vizuál prvních pár sekund. Pivo již nedostanete s čepicí, ale díky jarové vodě používané na mytí vám o to rychleji pěna spadne. Jinými slovy, zde dostanete stále stejně teplý nepitelný nápoj světelnými roky vzdálený od produktu, který již více než 176 let vaří v hlavním městě piva. Navíc si nově za tuto šmakuládu troufají říci 39 Kč.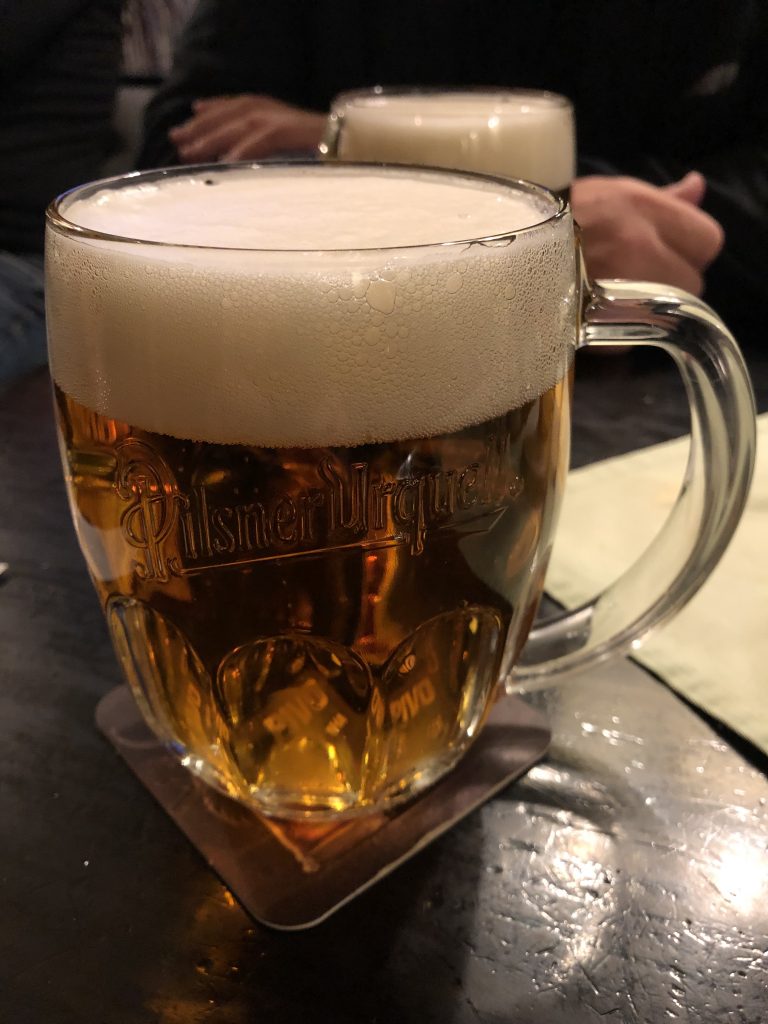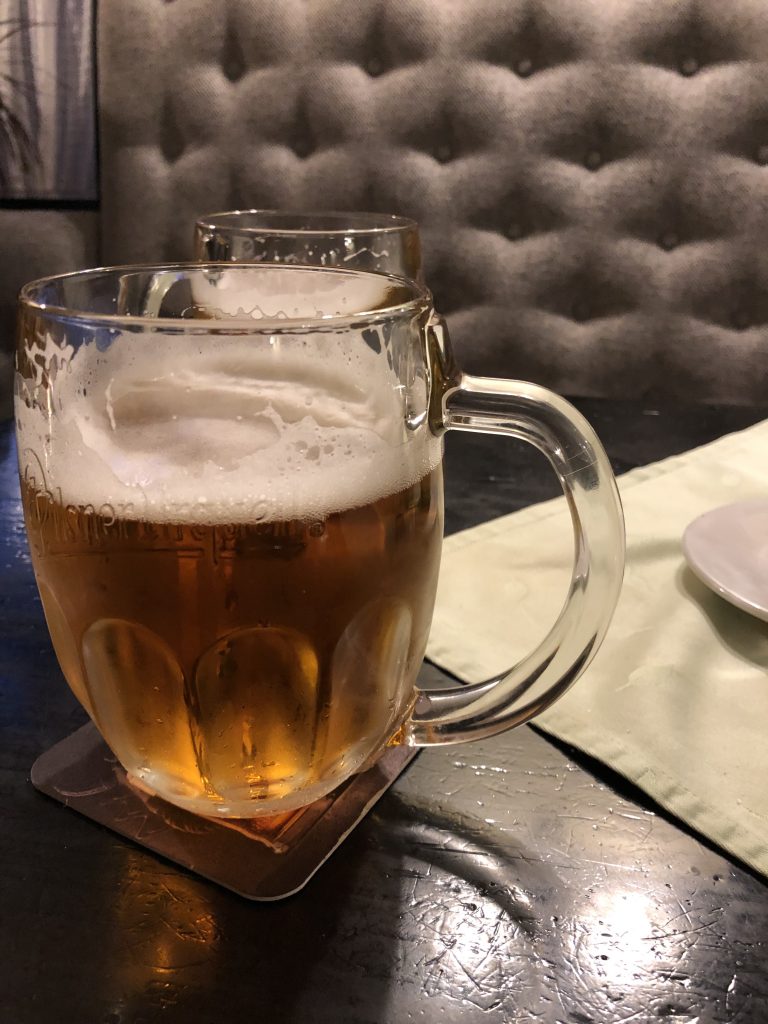 Poznámka 2018:
V září 2018 zde proběhla škola čepování. Budeme muset prověřit, zda si z ní něco odnesli i do všedních dnů.
Aktualizace 1.7.2017:
Restaurace po zákazu kouření prošla výraznou rekonstrukcí. Interiér už nepůsobí temným dojmem, sociální zařízení je nové, zahrádka též a především mají pořádný čep s chlaďákem ve sklepě. Bohužel to je ale jediné, protože pivo je stále stejně hrozné. Za promarněnou příležitost strhávám další body.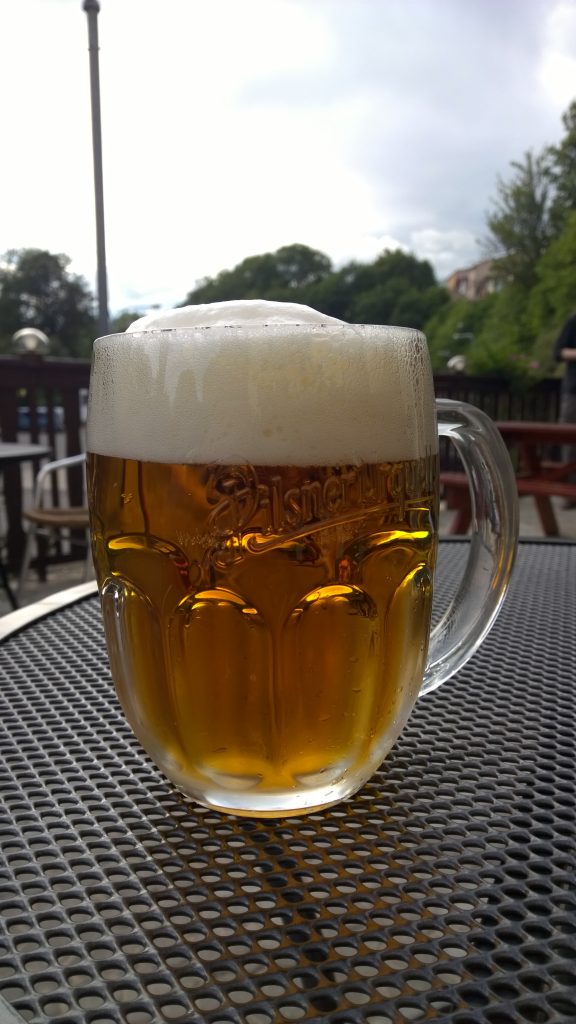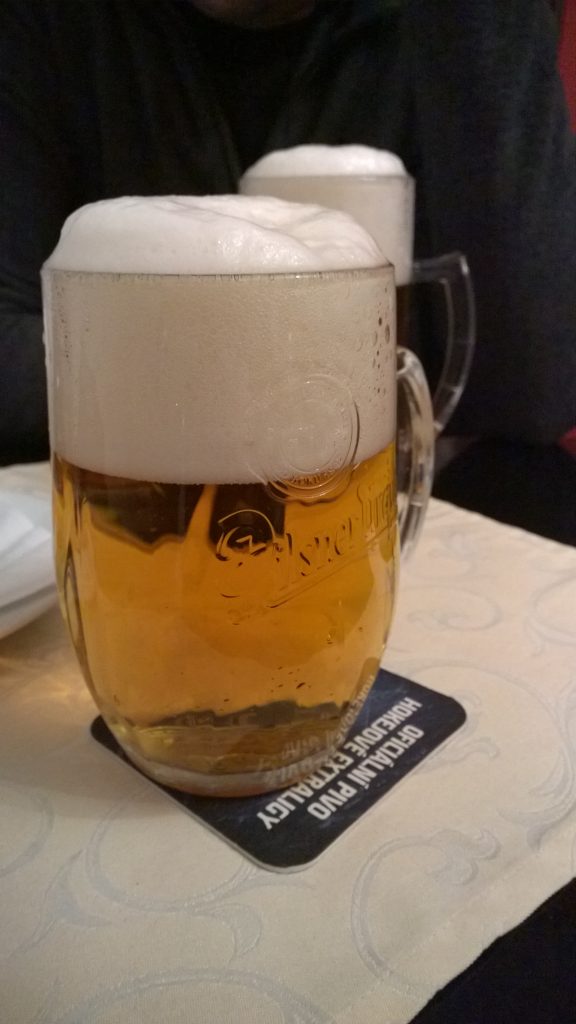 Hodnocení: 1 / 5
Cena: 36 CZK