V Kolkovně dostanete jednu z nejlepších Plzniček v Holešovicích. Mají ji skvěle ošetřenou a za výčepem se posle střídají samí mistři v čepování. Pravděpodobnost, že vám pivo zteplá se blíží limitně nule, protože je jednak fantastické a za druhé ho dostanete v podchlazeném skle.
Aktualizace 9.7.2017
Na Honzu Kropáče už za čepem bohužel nenatrefíte (otevřel Kotelnu na Zahradní městě), což je škoda a bude to patrně ten problém. Pivo je tu stále sice zcela v pořádku, jen už nemá takový říz a podmanivý chmelový podtext. Na druhou stranu se pořád pije samo.
Aktualizace srpen 2017
Kvalita piva šla bohužel v posledních měsících dolů a ve většině případů dostanete nedokonale umyté sklo, ve kterém pěna vytváří nepříliš ozdobné mapy. Chuťově stále v pořádku, PUOR/Kolkovna standard, nicméně na plné hodnocení to již není.
Jídlo: Večerní minuty jsou skvělé. Horší je to s obědovými menu, která jsou nemstná, neslaná a navíc zde hrozí scénář kdy vám přinesou dříve jídlo, než pivo. Stejný bizár nabízí rovněž Holešovický Avion.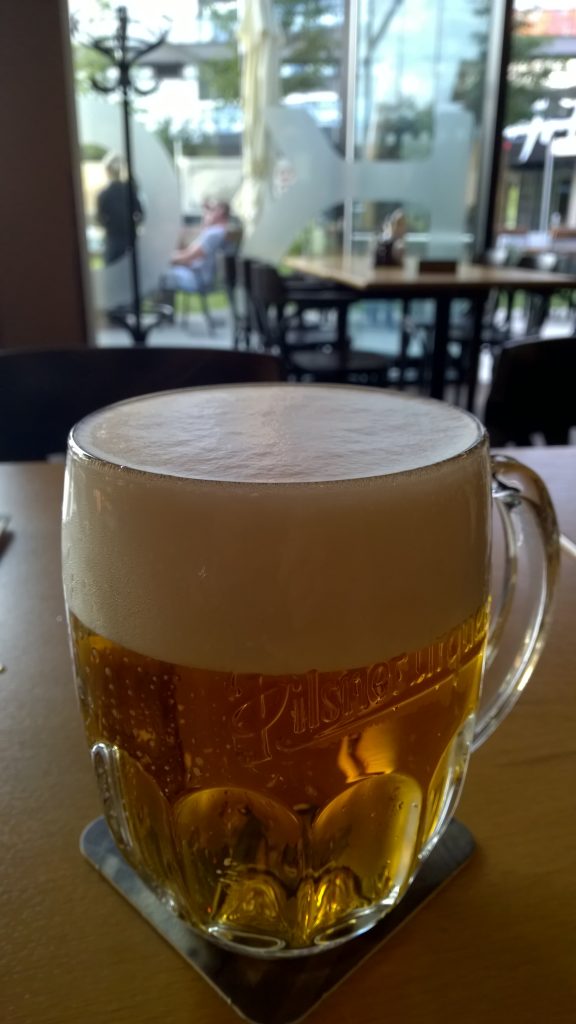 Hodnocení: 4 / 5
Cena: 41 CZK