Pardubická Plzeňka dostala konečně pořádnou konkurenci. Jedná se o dost možná o jeden z nejlepší tank v Pardubicích, takhle se to má dělat. Jen počítejte s tristní zavírací dobou, ale to je v Pardubicích všude.
Aktualizace únor 2018
Již v polovině loňského roku jsme zaznamenali zásadní zlepšení v technice čepování i samotné péči o pivo. Navrátivší se trend jim vydržel, a proto zvyšujeme zpět hodnocení a z Besedy je opět jedna z nejlepších tankových restaurací.
Aktualizace říjen 2017
Kvalita dramaticky padla dolů. Sklo přestali chladit již dříve. Tentokráte aby se neřeklo bylo naložené ve vodě co má pokojovou teplotu. Nyní se navíc přestali starat o výčep a potrubí. Pivo je trpké a kyselé. Při poukázání na fakt se borec za výčepem akorát urazil.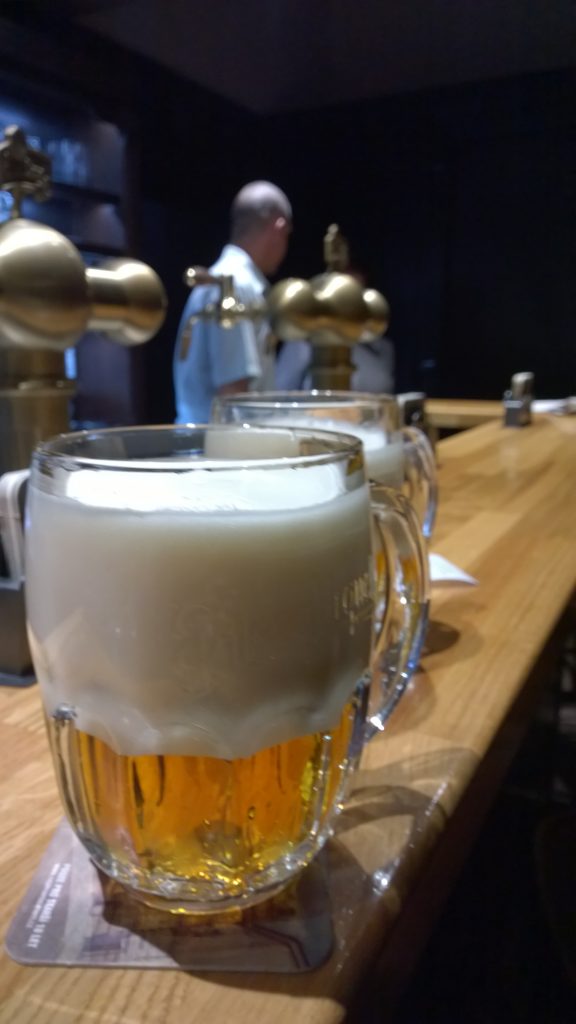 Aktualizace srpen 2017
Při minulé návštěvě jsem byl velice zklamán, protože již nechladí půllitry. Přitom tu vše potřebné mají. Na základě této skutečnosti srážíme hodnocení. Zkuste zavítat na Poseidon nebo do Žáby.
Hodnocení: 4 / 5
Cena: CZK